About Institutional Access
When there is no Open Access, your institution might still be able to provide you with access via an institutional subscription. Many libraries offer remote access via EZProxy or OpenAthens and Open Access Helper will help you gain easy access through this method, as well.
Click here to see if your institution is already listed!
Open the Settings Screen in Open Access Helper
Scroll to "Institutional Settings" section
Type the domain name of your institution (e.g. umich.edu, uni-frankfurt.de)
Click / Tap on Search
If there is a match it will be enabled, if there is more than one option you will see a list of options to select from.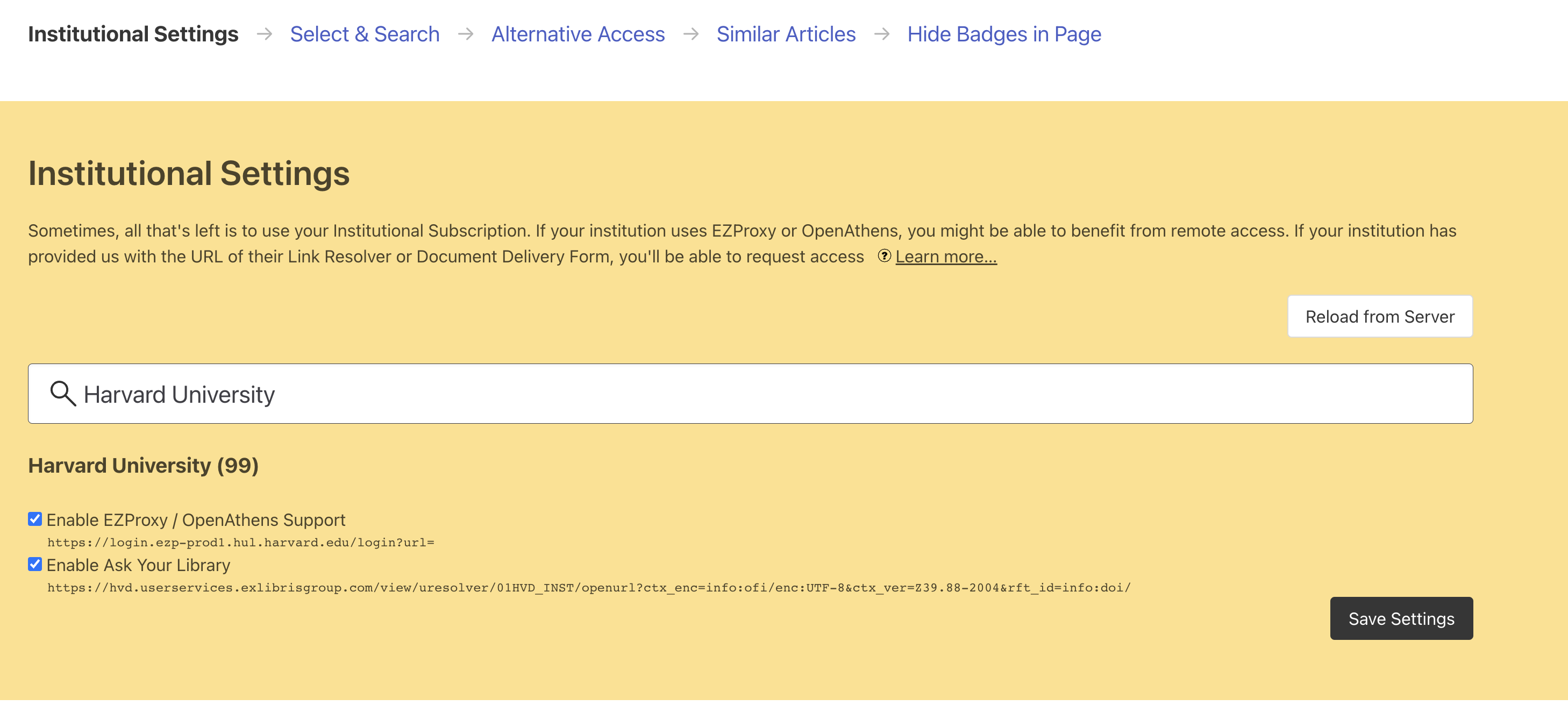 All browsers: how to open settings
Click the Open Access Helper toolbar icon
A popover will be displayed, click on the settings icon or the settings link at the bottom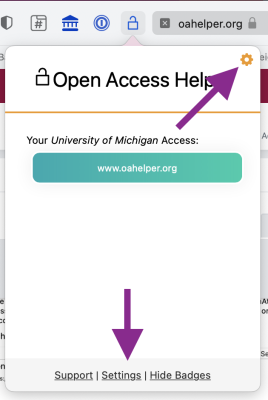 iOS / iPad OS: how to open settings
As with macOS, the Settings are available from the popover
Open Settings App and select Safari
Tap on Extensions
Select Open Access Helper Web
Select the Extension Settings Links