It has been a busy two weeks for me, but I am so very happy to tell you about some of the new features that were released in version 2021.1, 2021.1.1 and 2021.1.2.
More "Select & Search" targets
After speaking to a librarian in Ireland about this feature, I added some new "Select & Search" targets. The feature lets you select text on a web page, right-click and then send the search to your favorite Open Access / Academic Search Engine. Give it a try, it is very sweet!
Supported Search Engines:
Remember to setup your preferred search engines in the Extension Settings!
What's your favorite academic search engine? Which one should I support?
Support for "Ask your Library"
Since very early on, I supported the amazing www.openaccessbutton.org service, which enables you to request authors to make their work Open Access. It is a marvellous service, but sometimes it is more efficient to simply Ask Your Library.
If your library supports a document request form or an OpenURL resolver, you can enable that instead of OpenAccessButton and thus benefit of the great support your library offers! Here are the three easy steps to set it up!
Right click the Open Access Helper icon and select Options
On the Options page, scroll to Institutional Settings and search for your library (try both a partial domain and a partial name)
If your Library is there, it will fill in the EZproxy and Ask Your Library result (or just one)
That's it, go about browsing the web as usual. When you see a blue badge hover over it and click it to start the "Ask Your Library" process.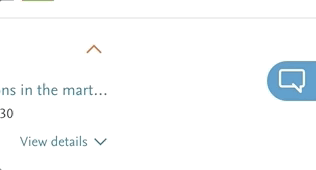 Additionally, please remember, that you can click the toolbar icon at any time to see your options. That "Ask Your Library" option will be there, even if there is a Open Access copy available, because sometimes you might still need the publisher version.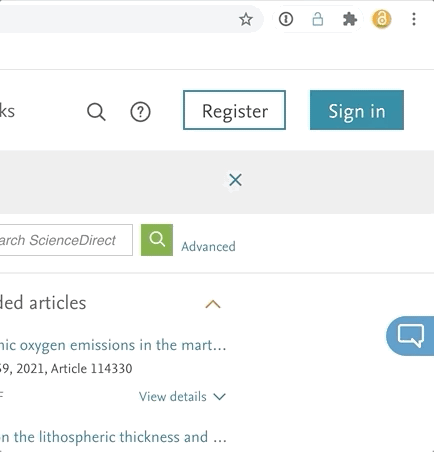 Support for Library Administrator to provide setting updates more easily
I love to hear from my users and I usually try to implement what has been asked, if it makes sense. In this case a librarian mentioned, that she felt it would be easier to edit the settings herself, rather than send me an eMail about it. Makes sense – here you go 🙂
If you found your institution by searching at https://www.oahelper.org/proxy/ you will now see a little edit icon in the bottom right hand corner.

Click the icon and you'll be taken to a screen, where you need to enter the eMail address registered with the account. The tool won't tell you if you were right or not, so it is a really good idea to contact me at least once to make sure the "correct" address has been registered. If you were successful, a one time secret will be generated and eMails together with a link to the edit form.
All edit submissions will be removed from public view, until I had an opportunity to review them. I trust you, but I also want to keep your users safe!